PRIVATE SCREENING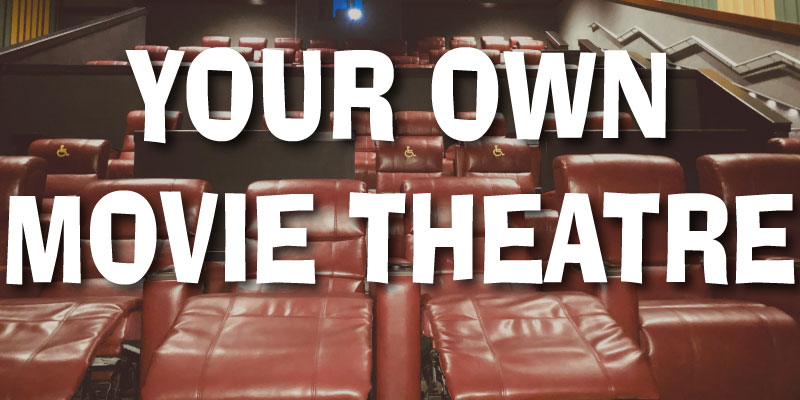 RESERVE A PRIVATE SCREENING FROM $320
Entertain guests with a private screening of the latest blockbuster or classic film in your own auditorium with guaranteed seating and no lines! Upto 40 people in your group are included. You choose the date and movie start time. Our Concession stand would be open for refreshment purchase. No outside food or drink would be allowed, except Cake for Birtday parties, anniversaries, etc. Auditorium would be made available approx. 30 minutes before show start time. Please note, for the Bring your own Blu-ray or DVD, the maximum length of the blu-ray or DVD allowed is 2 hours and 30 minutes. Helium filled baloons would not be allowed inside the auditorium.
Movies Available for Private Screening
BRING YOUR OWN BLURAY OR DVD ($320.00)

MINIONS THE RISE OF GRU ($320.00)

DC LEAGUE OF SUPER-PETS ($320.00)

BARBARIAN ($320.00)

WOMAN KING ($320.00)

DONT WORRY DARLING ($320.00)

SMILE ($320.00)

LYLE LYLE CROCODILE ($320.00)

HALLOWEEN ENDS ($320.00)

BLACK ADAM ($320.00)

TICKET TO PARADISE ($320.00)

PREY FOR THE DEVIL ($320.00)

Don't see a movie you like? Or Don't see a time that is convenient for you?
Please Contact Us!
Book a Private Screening Now!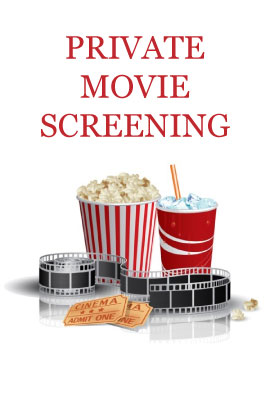 PRIVATE SCREENING
ALL LUXURY RECLINER SEATING!
Thursday, December 8, 2022

Saturday, December 10, 2022