PRIVATE SCREENING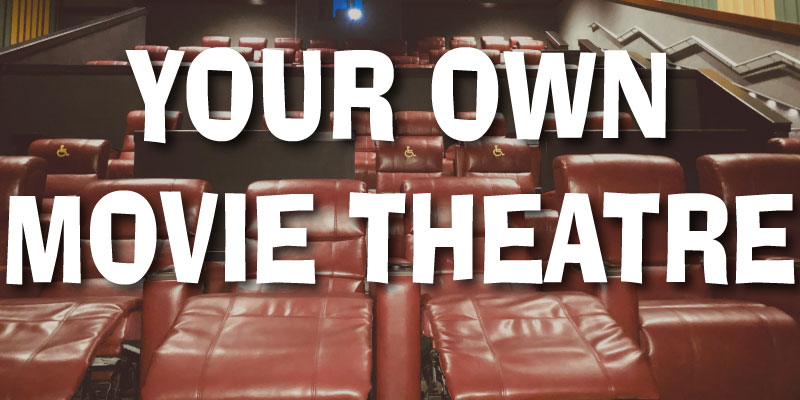 RESERVE A PRIVATE SCREENING FROM $92
Entertain guests with a private screening of the latest blockbuster or classic film in your own auditorium with guaranteed seating and no lines! Upto 20 people in your group are included. You choose the date and movie start time. Our Concession stand would be open for refreshment purchase. No outside food or drink would be allowed, except Cake for Birtday parties, anniversaries, etc. If you have more than 20 people in your group, additional charges would apply. Auditorium would be made available approx. 30 minutes before show start time. Please note, for the Bring your own Blu-ray or DVD, the maximum length of the blu-ray or DVD allowed is 2 hours and 30 minutes.
Movies Available for Private Screening
BRING YOUR OWN BLURAY OR DVD ($183.49)

BAD GUYS ($183.49)

DOCTOR STRANGE IN THE MULTIVERSE OF MADNESS ($183.49)

DOWNTON ABBEY A NEW ERA ($183.49)

TOP GUN ($183.49)

JURASSIC WORLD DOMINION ($183.49)

LIGHTYEAR ($183.49)

ELVIS ($229.36)

BLACK PHONE ($183.49)

Don't see a movie you like? Or Don't see a time that is convenient for you?
Please Contact Us!
BIG SCREEN GAMING
Host your own private BIG Screen Gaming event for up to 20 guests! Enjoy 2 hours of Big Screen Gaming on our larger than life movie screen with 5.1 Surround Sound using your own games and console. Reserve starting at $91.74!
EVERY GAMING RESERVATION INCLUDES:
A clean and sanitized private auditorium for up to 20 people
A Giant Screen with 5.1 Surround Sound.
A power strip to power your game console.
A standard-sized HDMI connection to connect your game console to our Giant Screen.
High Speed Internet access for your game console via a wired Ethernet connection.
You will need to provide your own game console and games. Your game console must have a standard-size HDMI port in order to connect it to our big screen and surround sound system. For the best experience, you should ensure that any wireless controllers are fully charged and that you download any console updates prior to arriving at the theatre.
*If you require Internet access for your gaming session, please ensure that your game console has a port for a wired Ethernet connection.
*Please plan to arrive at the theatre at least 15 minutes before your scheduled session time. The timer for your gaming session starts when your game console is successfully connected to our equipment or 15 minutes after your scheduled time slot, whichever comes first.
Book a Private Screening Now!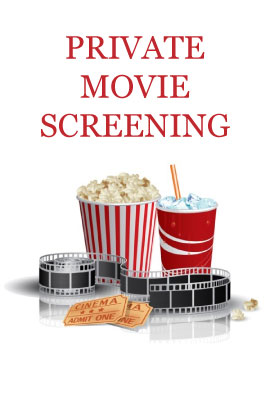 PRIVATE SCREENING
ALL LUXURY RECLINER SEATING!